One of my favorite things to do is walk up and down the isles of the Asian market and just grab random things that look interesting and buy them. 80% of the time I like what I get.
I especially like all the sweets and candies they sell, all so interesting and yummy!
Today my finds range from Snow Crackers (that taste sweet and salty at the same time, kind of like kettle corn) to Jell cups in various flavors with those addicting little jelled coconut squares.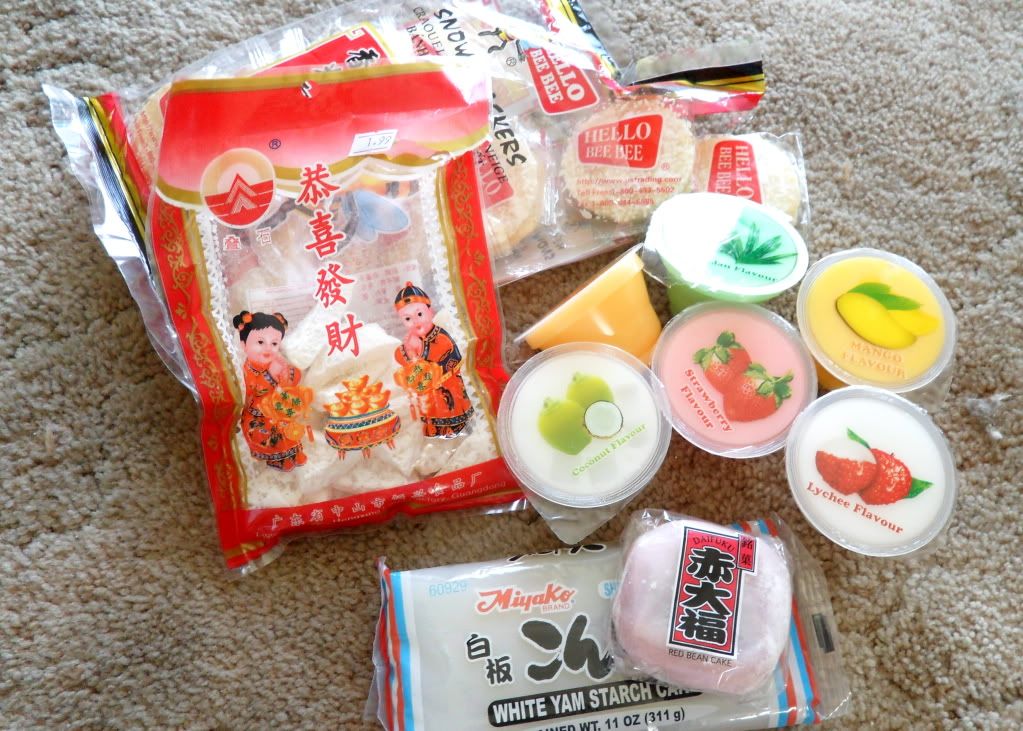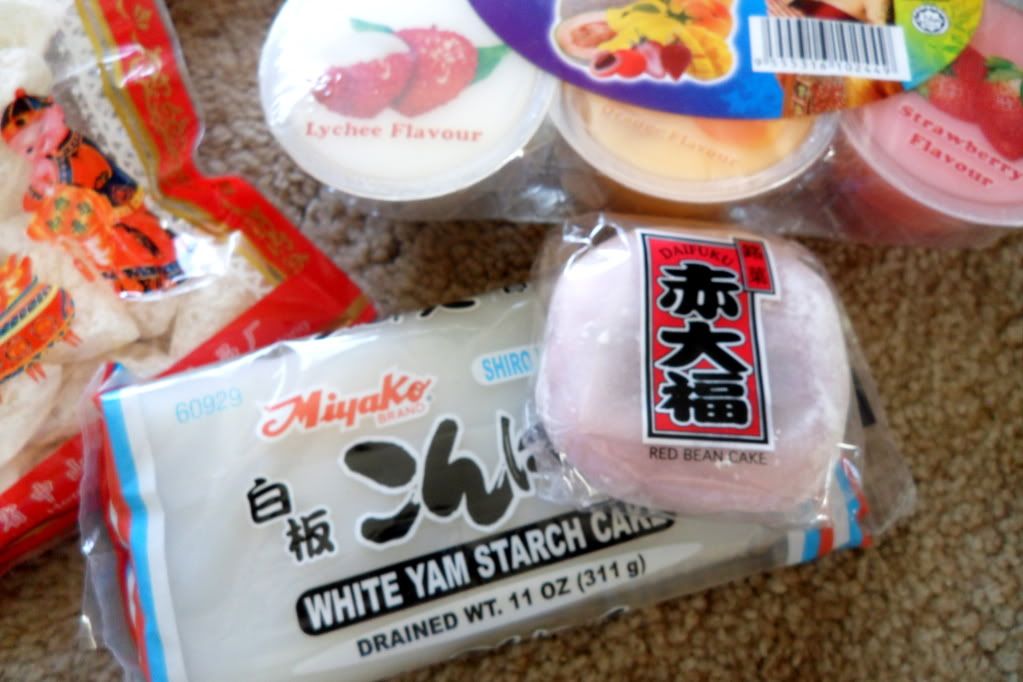 They even came with little spoons.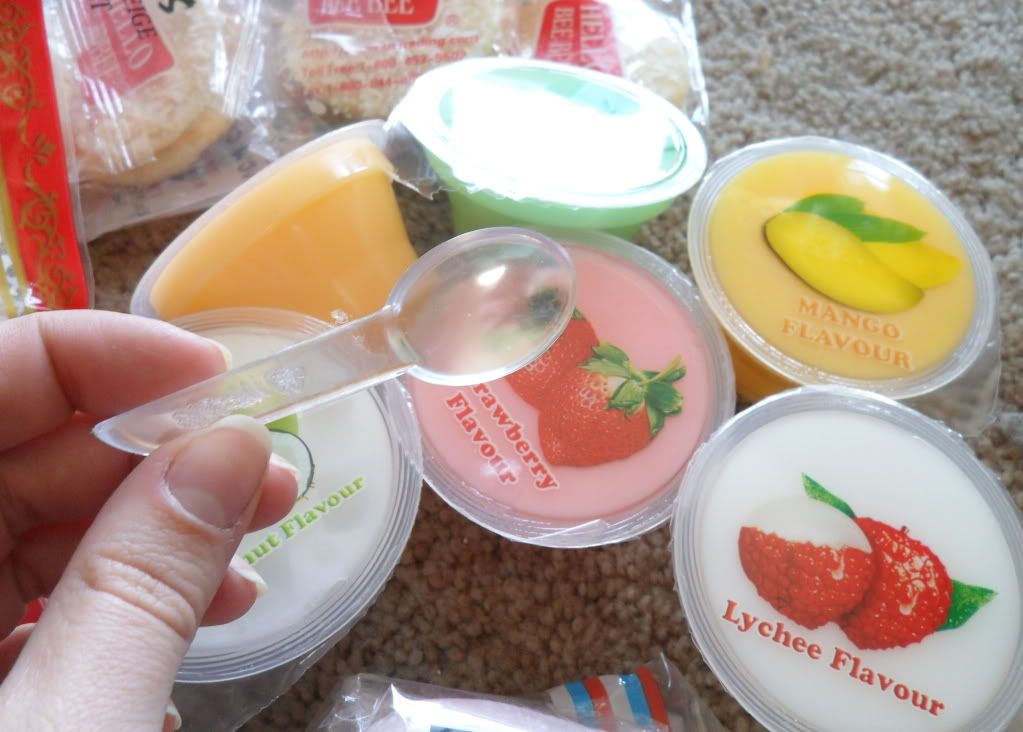 This was a very strange/new flavor to me, it was pretty good.