I have been away and not posting due to my previous post about my picture uploading dilemma.
The very helpful
Amy
from the blog,
Amour Et Chocolat
brought to my attention that I can use a image hosting online site to upload my photos, which had not occurred to me. It does add an extra step, but I am oh so thankful that she helped my panicked self realize a way to solve my problem, the free way.
:-)
Thank you Amy.
Anyway, here is a short account of my laid back, lovely simple Christmas.
We didn't have a tree this year, and my brother ripped apart all my fancy wrapping before I could take photos.
We ate yummy veggy food, and I very happily stuffed myself to the extreme :-)
a red Kat Von D lipstick, and cute yellow and red fingerless gloves.
Also this is a semi outfit post of what I wore on Christmas.

My kitties Alice (black) and Chubba (gray)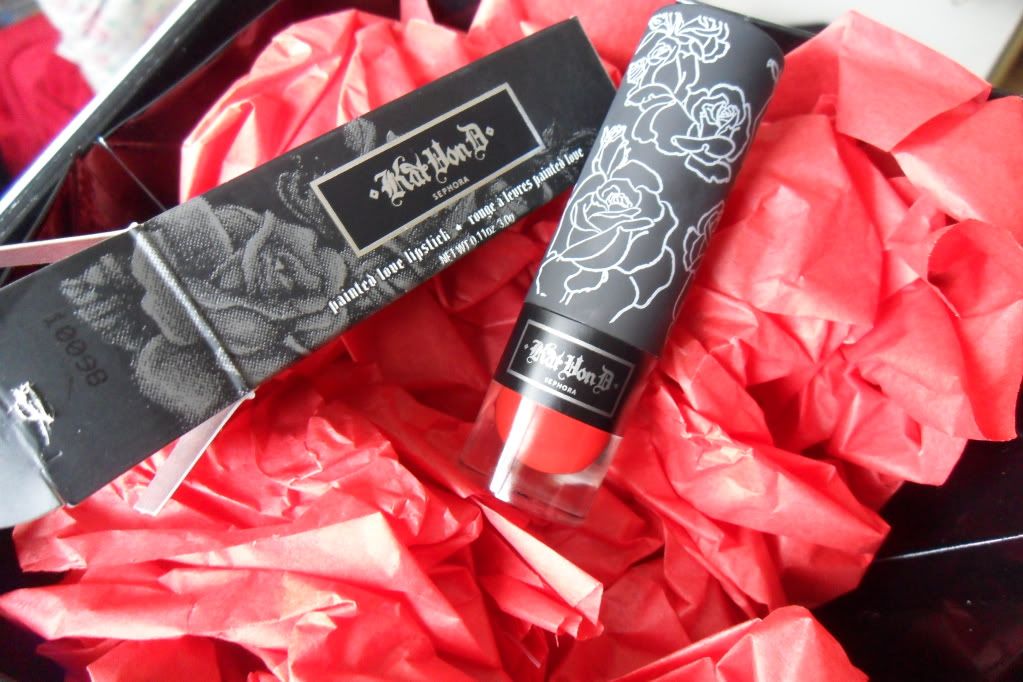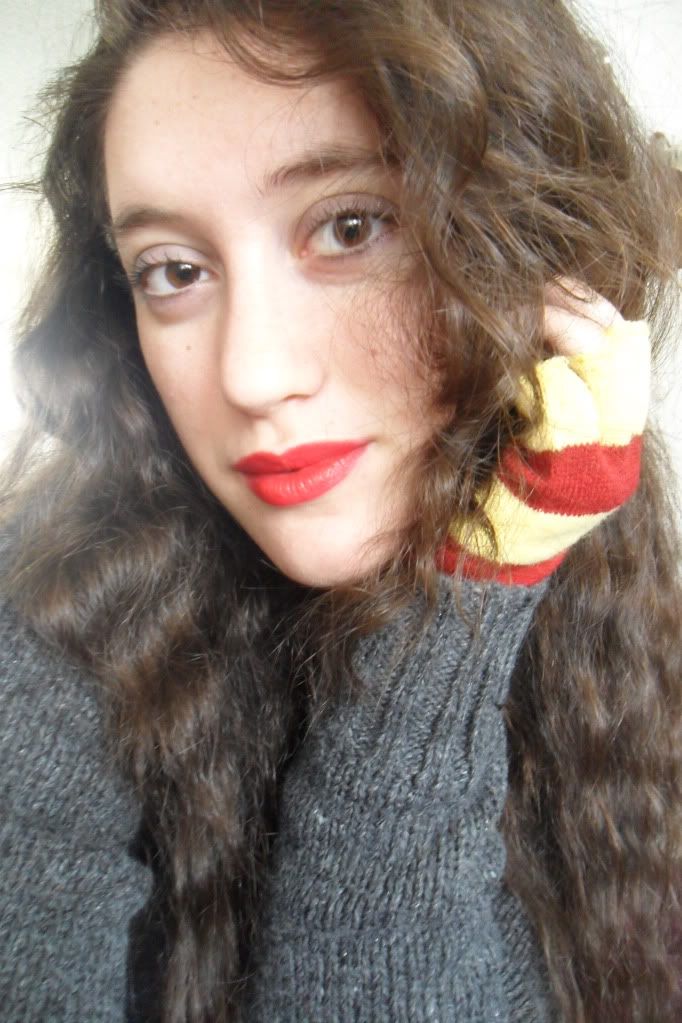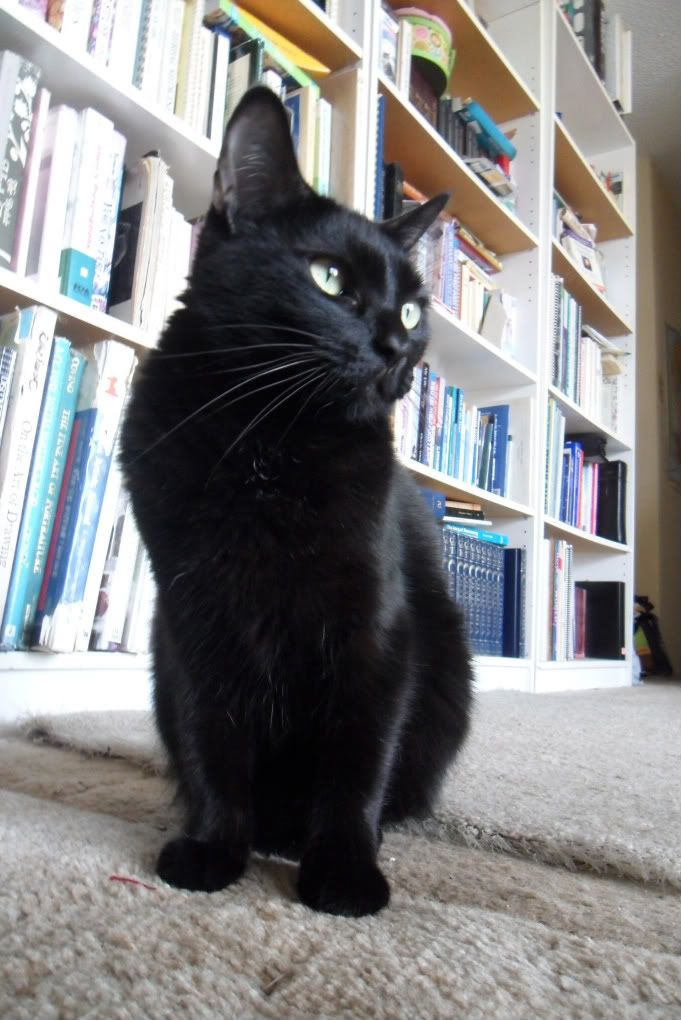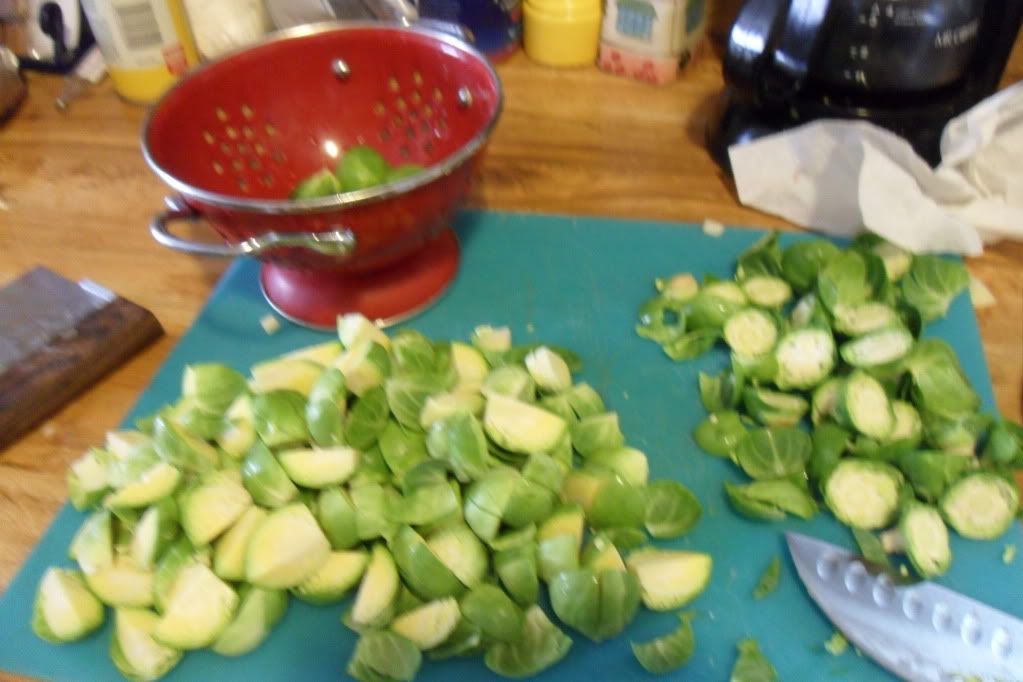 My "famous" brussels sprouts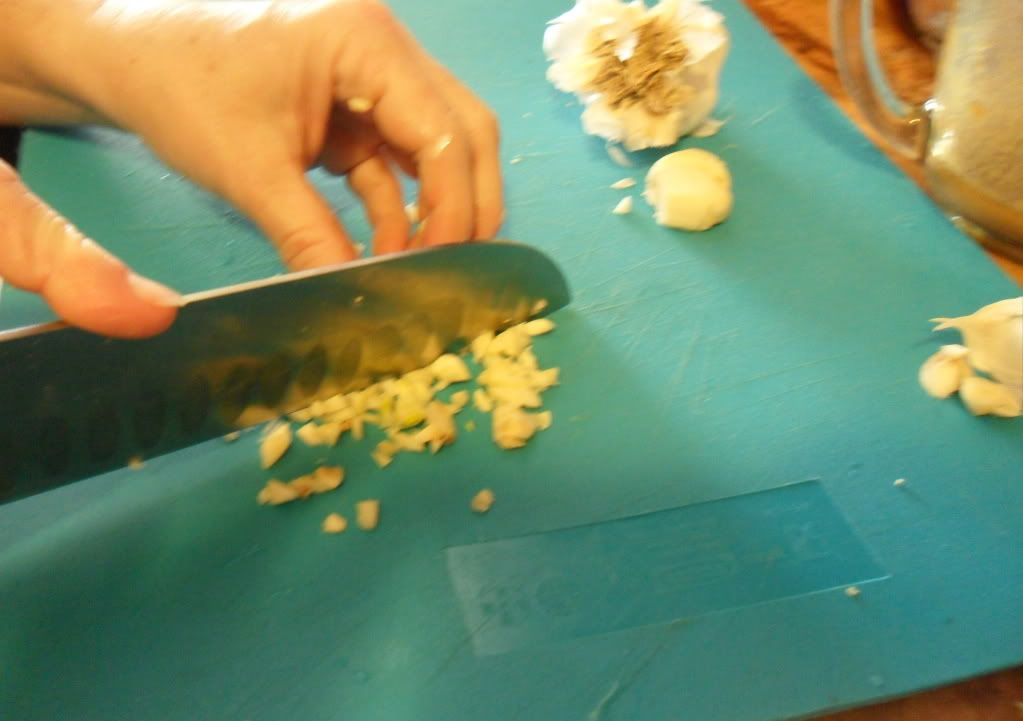 Lots of garlic