I have this purple clover plant in my room and it grows tall then sadly droops.
And while I was at work the other day an idea hit me, we sell these swirly reed diffuser sticks that would be the perfect pretty little supports I was looking for for my little clover friends.
They were.
For dinner I made my own vegan version of an indian masala, I substituted the yogurt with soy and the cream with homemade cashew cream (which is AMAZING by the way, you can use it in anything) and silken tofu cubes in place of meat or paneer (cheese).
And it turned out pretty darn tasty! If I do say so myself . :)
I am also munching on my newly-arrived-in-the-mail Seitenbacher fruit munchies.
Yum, Vampires Lunch. :)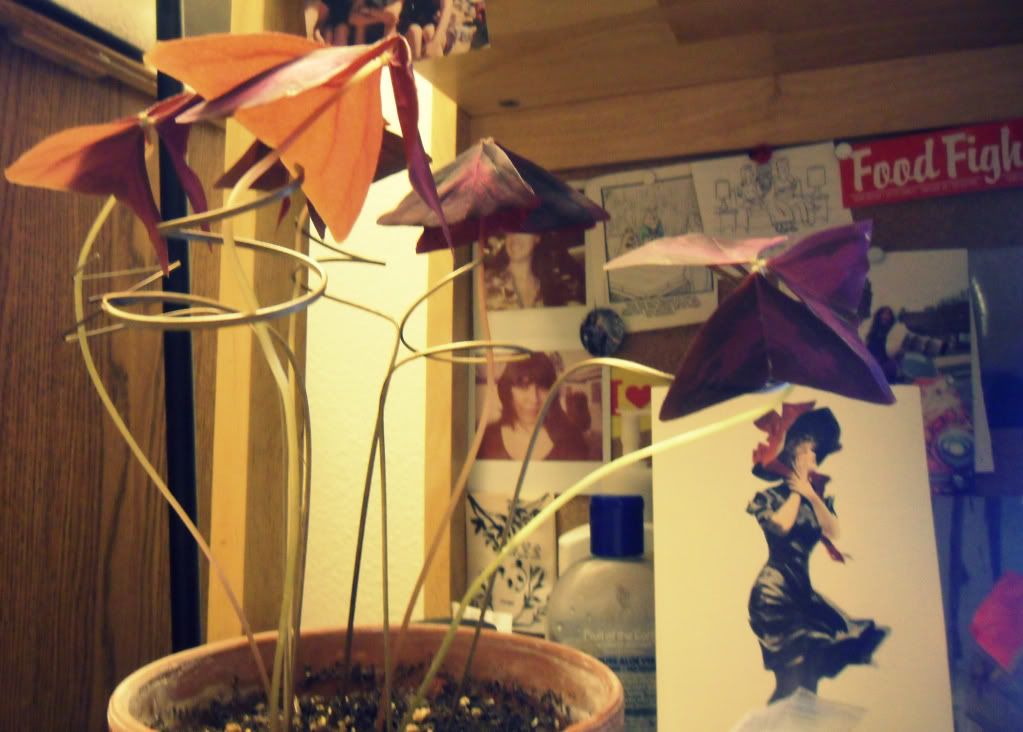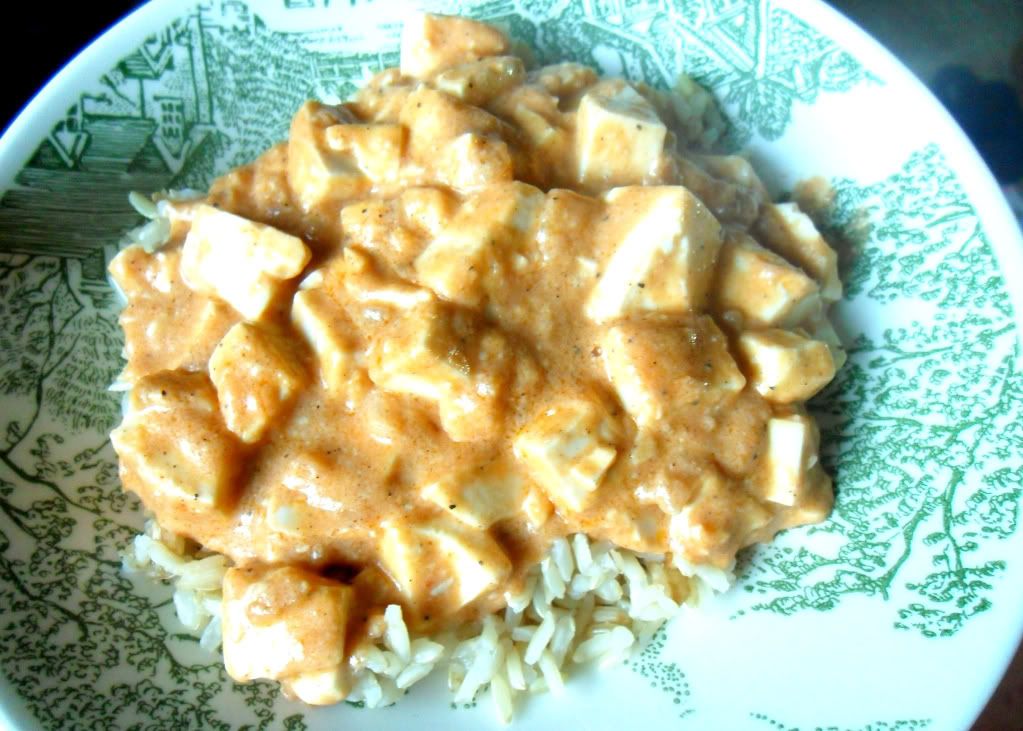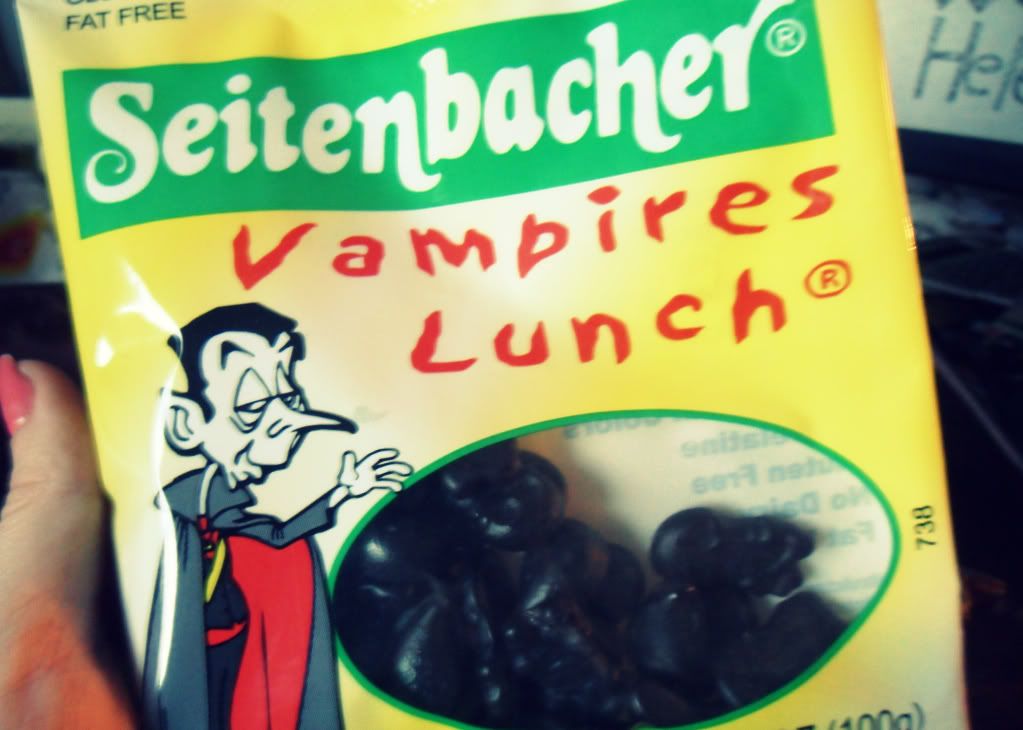 They are shaped as little skull and cross bones and drops of blood.